Mauritius Holidays
If you're near a window, look south-eastwards for a moment. There, 6,000 miles over the horizon, deep in the Indian Ocean, lie the blindingly white palm-edged beaches, blue lagoons, coral reefs, emerald sugar-cane fields and purple mountain peaks of Mauritius. Another world? Yes. But in just 12 hours you could be there on one of our mauritius holidays.
When it comes to today's faraway holiday preference, a holiday in Mauritius is definitely up there with the leaders. Nature has done its bit, of course, with exotic tropical scenes that will etch themselves on your memory. A stylish gallery of world-class resort hotels adds all the essential creature comforts and leisure pursuits. Scattered along the 205-mile coastline and nestling contentedly beside picture-book beaches, each has its own character. You'll feel instantly at home. That's what Mauritius does best.
Island Adventure Mauritius Holidays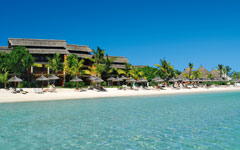 Mountains, deep ravines and gorges offer short hikes and mountain bike trips (a chance to see some endemic birdlife and wild monkeys) – while, offshore, supervised sea-kayaking excursions can be booked.
Exploring by car is a popular way to discover the island's lush and often lofty interior. Don't miss the waterfront at Port Louis and do visit the National Park in the beautiful interior.
Nightlife & Party with Locals Mauritius Holidays
Most larger hotels (and many smaller ones) ensure that their guests can enjoy live band entertainment and dancing on-site, with regular Sega dance events. If you want more options to hand then the liveliest area to stay is Grand Baie, with its restaurants, bars and discos.
Gourmet Cuisine & Dining Out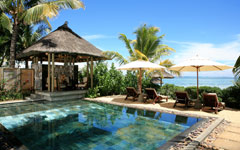 French, Chinese, Creole, and Indian influences have all gone into the exotic Mauritius culinary pot! Whether your main course leans toward Indian curries or Chinese sweet-and-sour fish, they and a host of exotic new flavours await the jaded palate.
A colourful ethnic mix means you can look forward to some wonderful palate, pleasing cuisine.
South Western Tip, 7 nights, Half Board
Price based on 2 adults and 1 child under 12 years of age staying at the elegant Dinarobin Hotel Golf & Spa which sits on the read more »
Travel: 25 May - 01 Jun 2019
Book By: 25 Mar 2019
South East Coast, 9 nights, All Inclusive
We believe Shandrani Beachcomber Resort & Spa offers the best all inclusive package in Mauritius. There's so much read more »
Travel: 06 May - 15 May 2019
Book By: 06 Mar 2019
various, 10 nights, Varied Meal Plan
7 nights at the stunning Trou Aux Biches Golf Resort & Spa enjoys a prime position on the west coast near to lively Grand read more »
Travel: 03 Dec - 14 Dec 2018
Book By: 03 Oct 2018
Grand Baie, 9 nights, All Inclusive
Mauricia Beachcomber Resort & Spa is set in a lively location, a short walk along the beach to the centre of the bustling read more »
Travel: 06 Jun - 12 Jun 2019
Book By: 12 May 2019
West Coast, 10 nights, All Inclusive
Victoria Beachcomber has a superb location set between the Mauritian capital Port Louis and vibrant Grand Baie, so is the perfect read more »
Travel: 10 Jun - 21 Jun 2019
Book By: 05 May 2019
West Coast, 10 nights, All Inclusive
Canonnier Beachcomber Golf Resort & Spa is a friendly and welcoming resort set on a historic peninsula (home to an read more »
Travel: 05 May - 10 May 2019
Book By: 03 Mar 2019
Showing 1 - 6 of 11 Special Offers

Atlantis, The Palm, DubaiExperience the delights of this wonderful place read more »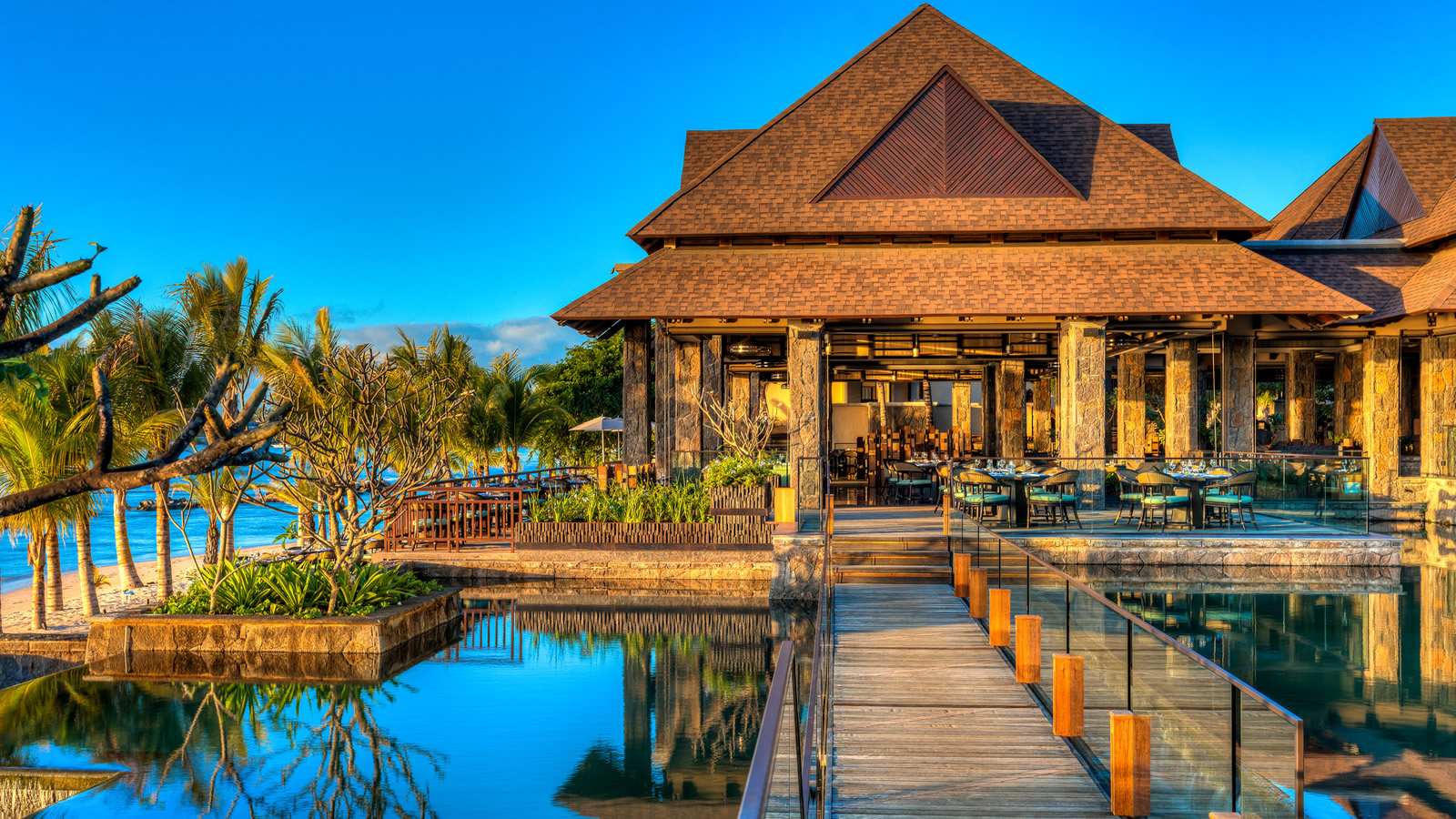 When you begin your journey into The Westin Turtle Bay Resort & Spa Mauritius, you will notice from that very first moment how great it feels to be there. From the moment you arrive to the momement you leave you can rest assured, that everything will be done to make sure read more »

Mauritius is located in the Indian Ocean, and enjoys a tropical climate. The weather in Mauritius is warm throughout the year. So any time of the year is right for a holiday to this beautiful Island, I am sure you will not be disappointed. You can choose to spend your read more »

All-inclusive Mauritius, from £999pp I have been to Mauritius many times and it is my Top 3 of places that I have visited. Why it is The Solana Beach so amazing… Solana is an fabulous resort on the east coast of Mauritius with airy, modern rooms that are right on the read more »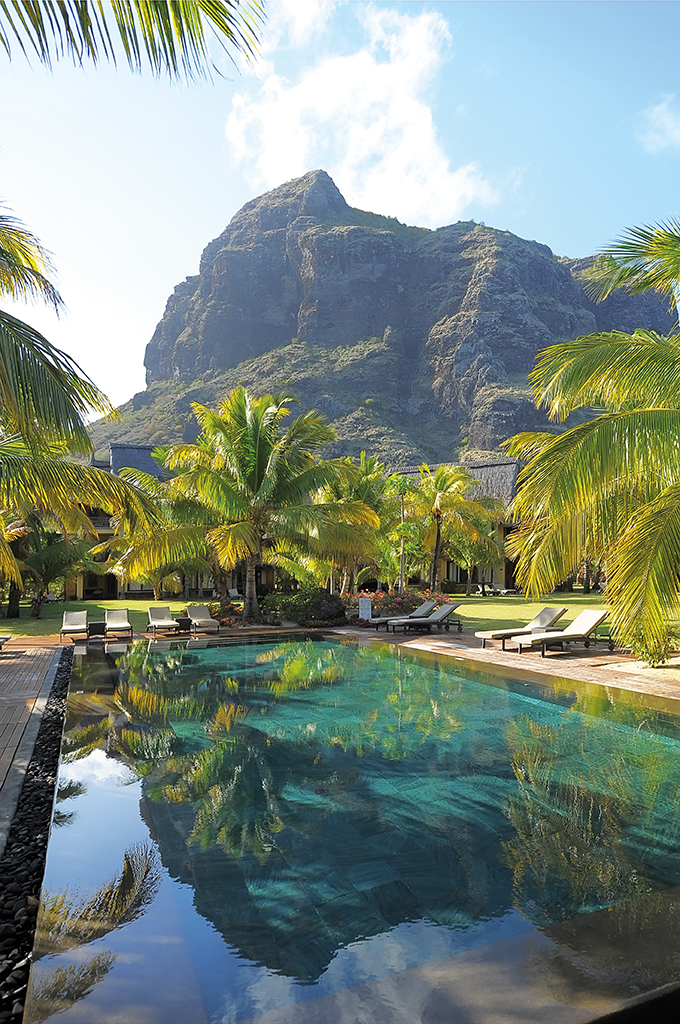 Dinarobin Hotel Golf & Spa is known as one of the most elegant and comfortable resorts in Mauritius. The resort sits between Le Morne Mountain and the Indian Ocean and offers a luxury experience that is hard to beat. The gracious Dinarobin Hotel Golf & Spa sits on the read more »
Laguna Beach Resort 4 Star – Mauritius Travel PA/Sunset Exclusive Discount Offer Laguna beach resort – Mauritius is a great destination for honeymoons or a romantic break in paradise! Standard room (with free upgrade for limited time), all inclusive, return flights read more »
Showing 1 - 6 of 34 Mauritius Travel Blogs
Showing 1 - 5 of 6 Mauritius Client Reviews

Le Victoria | Mauritius | Reviewed 11 Nov 2015
Hi Kristina, Everything was brilliant thank you. Mauritius and Le Victoria were AMAZING!! The place was stunning, and the people were so friendly, everyone from the cab driver from the airport to the hotel to the people checking us in on the way home, couldn't have helped us any more even if they wanted to. I would 100% recommend Mauritius and Le Victoria to anyone asking about it. Thank you for all you done, to help get it booked.


by A Button
Poulton, Essex

Le Preskil Beach Resort | Mauritius | Reviewed 22 Oct 2014
Just back from our latest holiday at Le Preskil Beach Resort in Mauritius arranged by Dany. Once again every detail was spot on and we had a room upgrade to a "Prestige Cottage". When you travel - Go Dany!


by Jeremy Lillies
Mitcham, London

LE MERIDIEN | Mauritius | Reviewed 07 May 2014
My partner and I visited Mauritius in July 2013 having booked with Jenny Jackson at Travel PA. She offered us fantastic service and was thoroughly knowledgeable about hotels and the country. She managed to get us an upgrade to the VIP section of Le Meridien hotel. We had an absolutely fantastic time and it was a holiday to remember. Thank you Jenny! Sachin & Kaveeta."


by SACHIN
London, London

Le Preskil | Mauritius | Reviewed 07 Mar 2014
We have been with Dany for almost three years now, starting with Le Preskil Beach Resort on her recommendation. It turned out to be perfect for us and we are going back there this year for more! Last year she found us a great resort in Punta Cana, Dominican Republic. Dany is very knowledgeable, really cares about the holidays she arranges and takes trouble to make sure that nothing is left to chance. We recommend Dany to all!


by Jeremy Lillies
Mitcham, Gtr London

Le Preskil Beach Resort | Mauritius | Reviewed 26 Jan 2013
We wanted to do something a bit special for our 25th wedding anniversary in January and someone recommended we contact Dany. We were so glad we did. Immediately she impressed us with her knowledge and enthusiasm. She quickly came back with some ideas and on her recommendation we went for Le Preskil Beach Resort in Mauritius. She organised everything for us including private transfers from the airport and a room that opened directly onto the beach. We had a thoroughly relaxing week and even managed to visit other parts of the island. There is so much to see and do. We highly recommend Mauritius as a holiday destination and Le Preskil as a great base with its amazing views across the turquoise lagoon. We especially recommend Dany as without her we would not have dreamt of going there. It really was a holiday to remember and a great way to celebrate our anniversary. Thanks Dany. Clare and Peter Webber, London.


by Peter and Clare Webber
London, London

Write a Review