Reykjavik
As the capital and the largest city of Iceland, Reykjavik holidays are really popular. It's thought that the first real permanent settlement in the country was located in the city. Today you'll find a lively nightlife scene, plenty of colourful and fascinating buildings, a variety of quirky people and a certain charm that will leave you wanting to return for holidays to Reykjavik year after year.
Must See Attractions in the City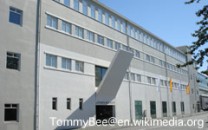 One of the must see attractions to head to on your Reykjavik holidays is the Laugardalslaug Geothermal Pool. This tends to be where many locals as well as tourists gather. There's an Olympic sized swimming pool as well as a steam bath, whirlpool and four hot pots. It's thanks to volcanic water that the temperatures are constantly kept to 29 degrees Celsius.
If you'd prefer to explore on dry land and you're looking for a cultured experience then head to the Reykjavik Art Museum. It is spread out over 3 different sites and you'll see all kinds of fascinating exhibits. The National Museum is another great place to head to. There you'll learn more about the interesting history of Iceland and its culture.
If you're travelling with the family then you'll love the Family Fun Park and Zoo. This is one of the only attractions in the city aimed at younger children. Reykjavik holidays are definitely mainly designed with adults in mind. You'll find tanks full of different coloured cold water fish. This is more a farm animal type of zoo than an exotic zoo. You'll see foxes, farm animals and seals mainly.
If you love nature then you'll also be interested in Elding Whale Watching. These trips run all year around and you can even choose to enjoy a spot of midnight whale watching. All passengers on the tour will gain free access into the whale watching centre, café, shop and multimedia showroom. This is one of the most relaxing activities to take part in on your holidays to Reykjavik.
Dining Out and Shopping
From fast food restaurants to top notch sushi houses; you'll find a range of food to suit all tastes in this great city. There are even great food markets on offer where you can buy fresh local produce. So if you prefer to create your own food while you're there then visiting these local markets is a must.
In terms of shopping there's also plenty of choice on offer. There are three main shopping centres to enjoy including the Fjordurinn which is located in the Hafnarfjordur town. It's a fairly small shopping centre but still worth stopping by on your Reykjavik holidays.
All in all, holidays to Reykjavik will leave you feeling relaxed and wanting more. Be prepared to fall in love with this glorious city and all that it has to offer. With so much to see and do, it's recommended that you stay for at least a week. Don't delay, book your Reykjavik holidays now and start planning your trip of a lifetime.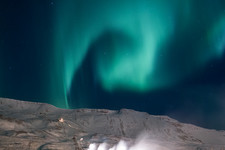 If you are looking to see the Aurora Borealis (Northern Lights) this year, then look no further than this space!!! Nasa have announced this winter will be the best season in 50 years to see this spectacular phenomena. Trip includes, return airfare, 3 nights at a  3 star hotel read more »
Showing 1 - 1 of 1 Reykjavik Travel Blogs