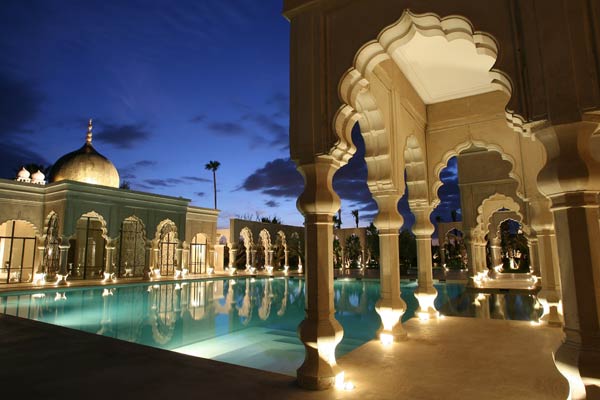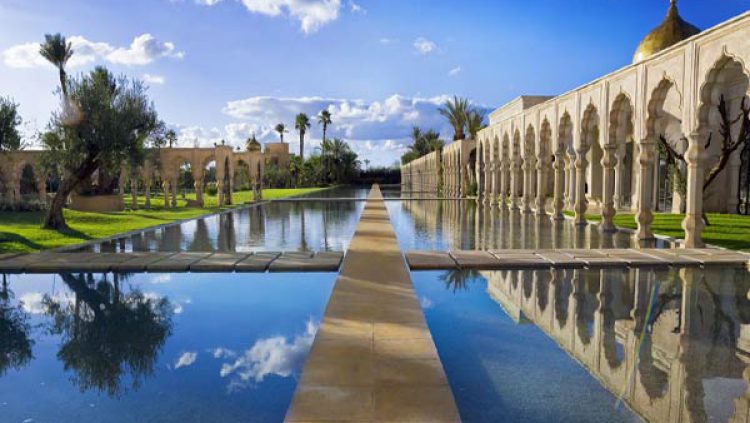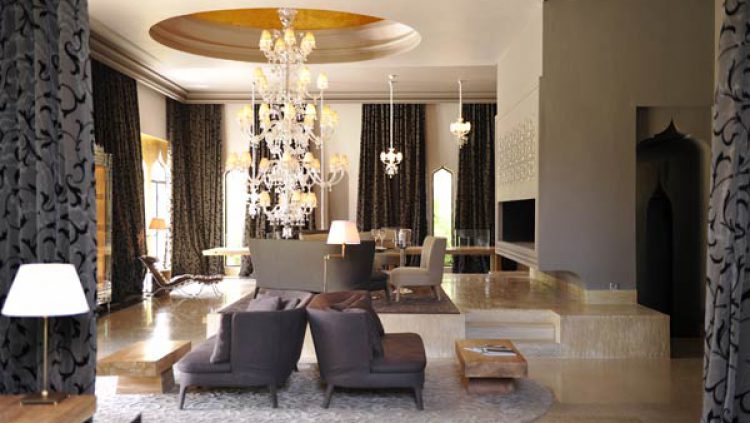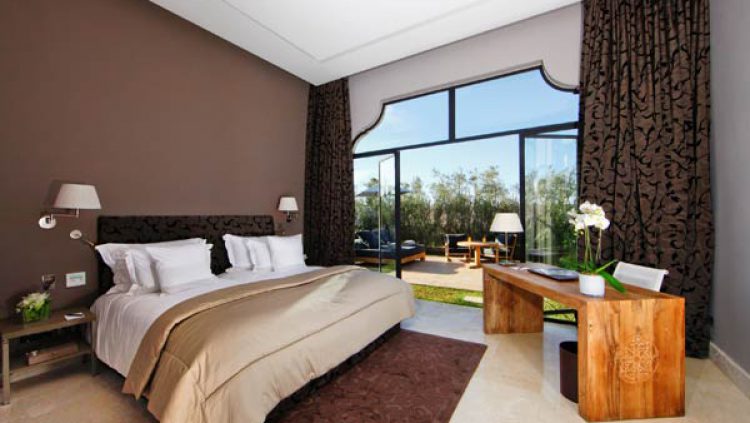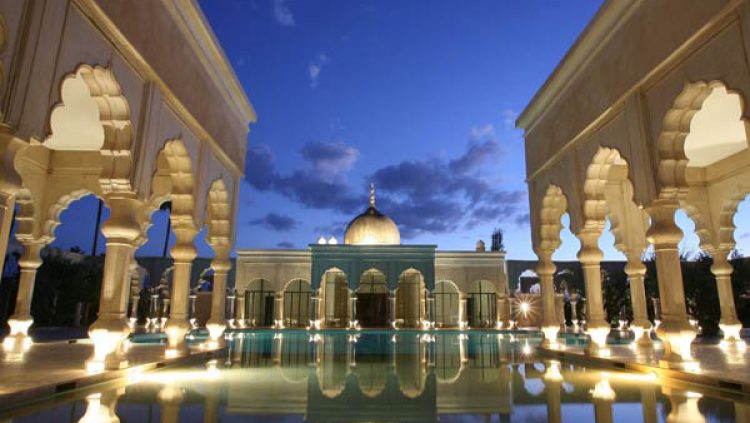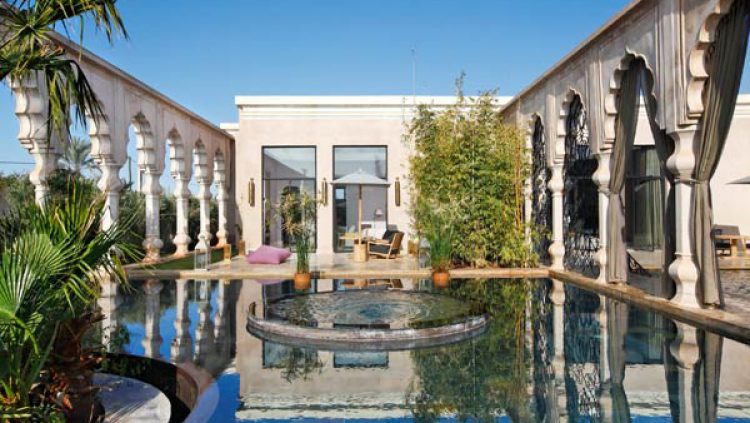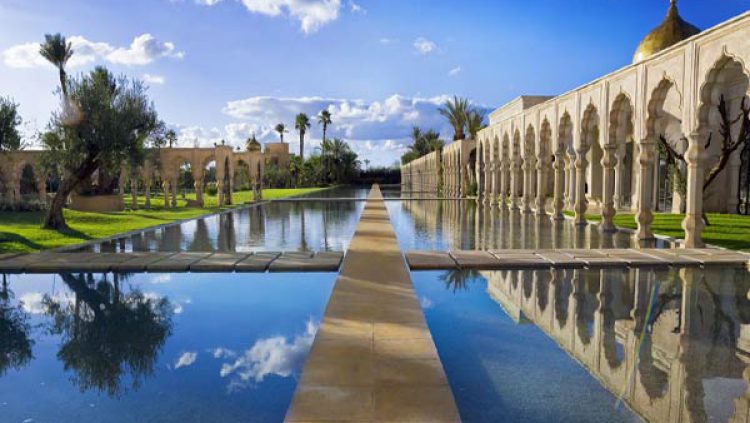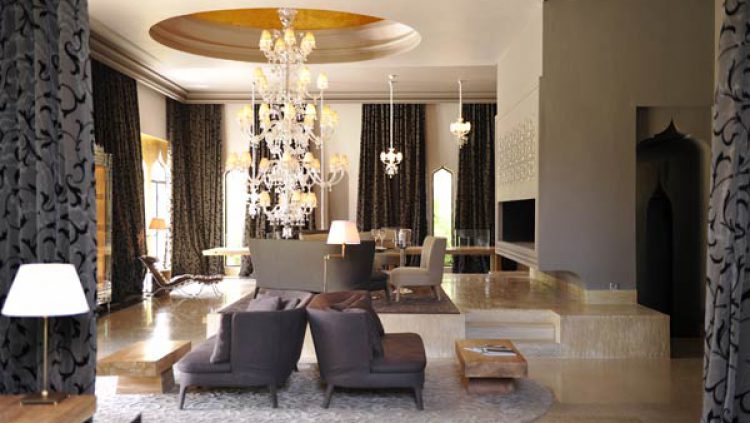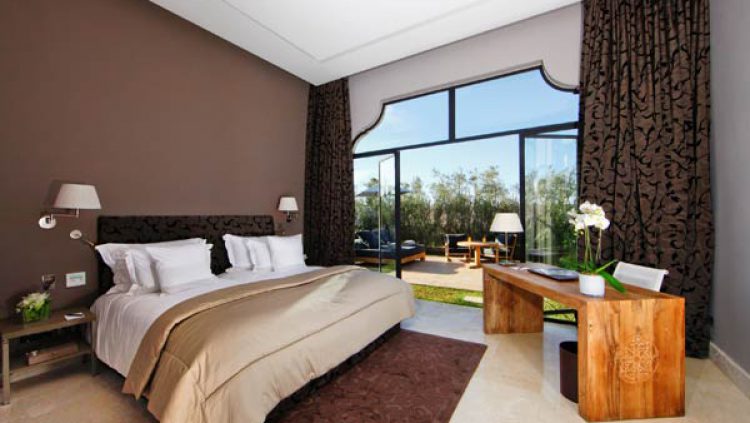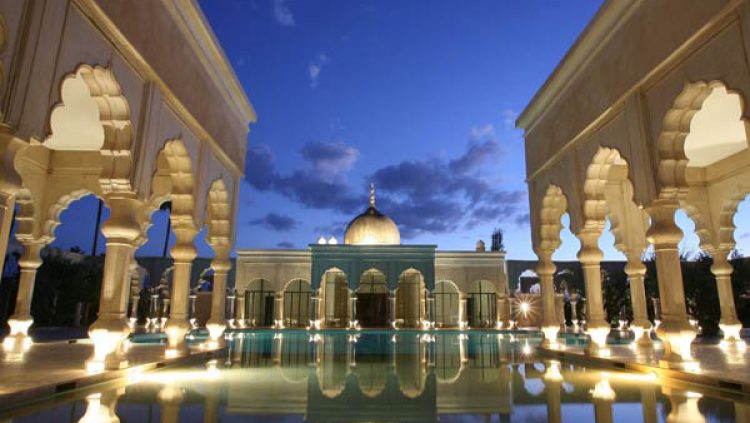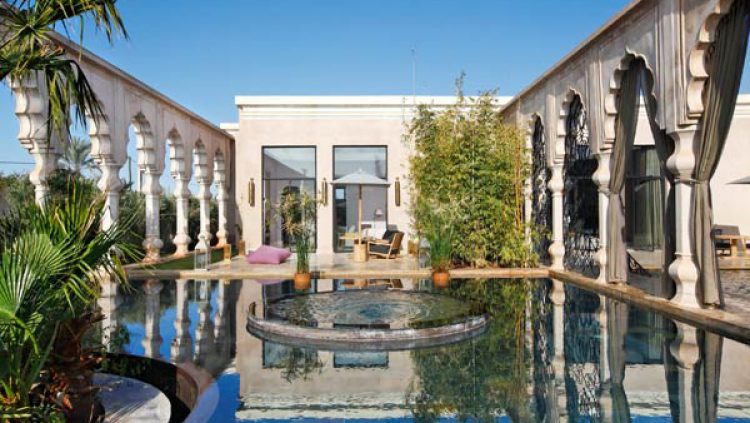 Palais Namaskar, Morocco
Wow….
This has to be one of my all-time favourite hotels. Set in the upmarket Palmeraie area of Marrakech, this simply stunning resort oozes luxury. Feng Shui has influenced every detail of the Palais Namaskar making it relaxing and uplifting. The grounds are well established and dotted with ornamental lakes and ponds.
The restaurant here is wonderful and if you do not see anything you like on the menu (highly unlikely) then the chef will do his utmost to accommodate your requests. The hotel will even arrange a picnic in the gardens or a romantic candle-lit dinner by the lake.
There is a very chic rooftop bar which in the evening is lit by lots of candles. I enjoyed many a well-made cocktail here.
It's approximately a 25 minute drive from the centre of Marrakech so well situated for bagging a bargain or two.
Do not delay booking this outstanding hotel, if you are looking for stunning surroundings coupled with exceptional service then this is the place for you.
Get in touch, we have many offers here !
Donna Choolhun-Evansfamily holidaysHolidaysluxury marrakechluxury suites palais namaskarMarrakeshmoroccopalais namaskarPalais Namaskar Luxury Hotel

Donna Gregson