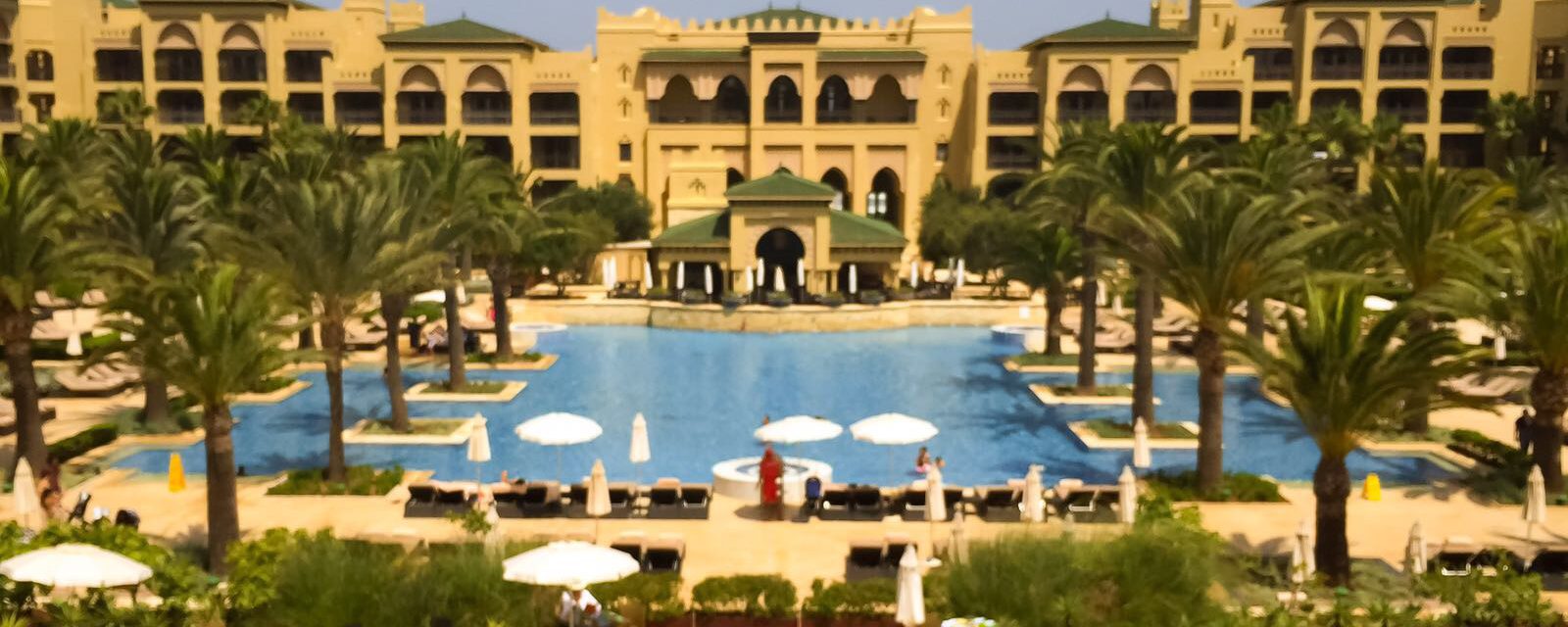 My Stay at Mazagan Beach and Spa Hotel Morocco
I was lucky enough to be invited to stay at the Mazagan Beach and Spa Hotel at the beginning of June 2017. I wasn't really sure what to expect as I have never visited Morocco before however some of my colleagues had visited this hotel previously and had said how wonderful it was, so it had a lot to live up too.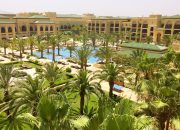 We arrived into Casablanca airport on the Saturday evening and we were whisked away by the meet and greet staff from the hotel. We were taken to a private lounge to freshen up and then through the fast track of the airport – I would so recommend this to anyone as the queues were very long.
It was then just over an hours transfer to the Mazagan Beach and Spa Hotel, by the time we arrived it was dark so we couldn't see too much of the grounds however on walking into the hotel I fell in love with it straight away. It looked typically Moroccan with the vibrant colours and fabrics and the extremely warm welcome from the staff.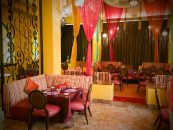 We went straight for dinner to the Olives buffet restaurant which is open for breakfast and dinner and where we had breakfast on the terrace every morning. The choice was fantastic, something for everyone including Indian and Sushi, we were all spoilt for choice. After dinner we retired outside on to the terrace where we had more drinks and sampled the local Shisha pipes where it is literally flavoured nicotine free tobacco that was great fun.

The next morning we did a site inspection of the hotel and looked at various different room types of which there are over 500.  The hotel is huge and each floor has sections of Riads where the rooms are. The standards in the hotel are very high and this follows through with the staff too.  I have stayed in hotels in the Indian Ocean that are renowned for having great service, I would say from my experience this hotel is as good as any of those hotels and probably one of the best if not the best I have stayed in Europe/North Africa, nothing is too much trouble and you are made to feel very special.

There is so much to do while you are staying here from Go Karting, horse riding on the beach, quad bikes, cooking lessons to name but a few.
I was particularly impressed with the kids club as it has water slides and a sunbathing area for the parents so that they can stay with their children if they want too. They also take infants from a very young age which is great as a lot of hotels don't do this.

After the site inspection we headed over to the Golf Club for lunch on the terrace where we served a wonderful selection of food, the dessert stood out for me as it was a chocolate brownie and it was huge!! I am sure my slice could have fed all of us.
It was then time for me to show my skills as a golfer or not as the case may be. Although the golf pro did say I had a natural swing. Craig who was leading the FAM trip was a bit of a golf hustler, made out that he wasn't really any good and then hit all of the balls at great distance! It was really good fun on the golf range and some of the group went out onto the 18 holes to show off their skills.

That evening we ate in the Moroccan restaurant Mojarna which looks how you would imagine a Moroccan restaurant to look, opulent colours and lots of satin drapes and dark wood. I loved it I felt like I was in some exotic place in the Middle East, it didn't feel like a typical hotel restaurant. The food was a mixture of different authentic dishes and was extremely tasty.

The following day we had day excursion into Casablanca which I was really looking forward too. The first stop was the Hassan II Mosque which is built over the waterfront. Females have to cover up to enter this mosque so I had to wear a Mazagan Hotel kaftan which was very fetching.

Inside the mosque takes your breath away with the architectural detail of the walls and ceilings all created by hand.
A bit about the mosque:
The Casablanca Hassan II Mosque is located on the Corniche waterfront. It is one of the few mosques that is open to non-Muslims, the only one in Morocco, and he must go in with a tour guide, otherwise we can only see from the doors open a few views from inside, outside of prayer times
The Hassan II Mosque or Grande Mosquée Hassan II It is the largest mosque in Morocco and the 2nd largest in the world of Mecca. Its minaret is the world's tallest at 210 metres Completed in 1993, it was designed by Michel Pinseau and built by Bouygues. The minaret is 60 stories high topped by a laser, the light from which is directed towards Mecca. The mosque stands on a promontory looking out to the Atlantic Ocean, worshippers can pray over the sea but there is no glass floor looking into the sea. The walls are of hand-crafted marble and the roof is retractable. A maximum of 105,000 worshippers can gather together for prayer: 25,000 inside the mosque hall and another 80,000 on the mosque's outside grounds.
From here we than went for lunch in a Casablanca brasserie which was exceptionally nice, we were in Morocco during Ramadan so a lot of places are closed or don't serve alcohol but our guide found one for us that did. Although it did feel a bit strange with the guide sat at the table with us but not eating or drinking.
I was slightly disappointed with Casablanca as I was expecting cobbled streets and lovely architectural buildings but it wa nothing like that really. Was surprised to see a McDonald's there! they just get everywhere. It isn't a pretty city apart from the mosque, it looks like a very functional city that is extremely busy with traffic and people.
In the evening we ate in the French Restaurant Sal de Mer which translates to Food of the Sea. The food was so nice and I had my favourite dessert of the whole trip which tasted like chocolate orange!! Amazing..it was then time to head to the casino for a spot of black jack. I was hopeless but some of the gang – Mazagang as we were fondly known as were very good. Wouldn't want to be playing for real money with them as I would come away broke.

Tuesday was the day of horse riding on the beach which I had really been looking forward too. Hmmm not sure why as it really was not for me. I started to feel nervous in the stables and they brought out a huge horse that I assumed was for Craig who is 6′ 7″ Nope! this was my horse..oh dear. I managed to get on the horse surprisingly but that is when it all went down hill for me, as soon as I was sat upright I could feel myself wobbling around and just kept thinking how on earth am I going to stay on! We walked down to the beach and I was talking to myself to try to calm myself down as I was a bit freaked out. The others were loving it but somehow for me the height coupled with the constant movement made me feel very unsafe and I just kept thinking what if I fall off and my feet don't come out of the stirrups as I had rammed them in that far. So after doing a length of the beach and then halfway back I decided to throw in my horse riding days and walk the rest of it. Lesson learnt for me. However if you love horse riding then this really is a magnificent experience as you get to ride along the beach and in the water so it is a must.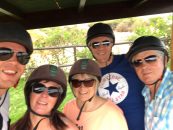 Lunch today was at the Beach Bar and Grill and we had barbecue food which was OMG!! amazing. A big massive plate full of chicken (try this web-site for restaurant franchises) , lamb, beef, prawns, vegetables. It looked and tasted amazing.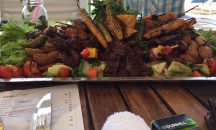 After lunch we were taken in to the nearest town El Jadida where we did a treasure hunt in the old fort. It was a great way to see the town and learn about the history of the fort. We were split into two teams and had clues to work through. Unfortunately I was in the losing team but we still had great fun.

The hotel put a surprise party on in the Royal Suite in the evening just for us which was such a fabulous thing to do. So we spent the night drinking flowing champagne, sambucca shots and dancing to the DJ tracks. It was such a fantastic night and one that I will never forget. It just added to the already amazing trip that we were on with such a great group of people and where we were being treated like royalty.

Our last day was truly memorable we did Go Karting in the morning which I had never done before but I loved it and would definitely try that again unlike the horse riding fiasco. Then we had lunch at CHIRINGUITO BEACH CLUB where we had a meze of dishes including squid, octopus and paella. The food in this hotel is outstanding and one of the best hotels I have experienced for truly world-class dining.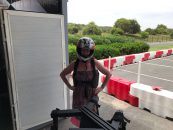 In the afternoon we were taken to the Al Firma which is an outside area with little workshops and a Moroccan tent for eating dinner. We tried our hand at pottery classes, calligraphy and then we cooked the dinner that we would eat in the evening. Learning about the different spices and how to cook the chicken in the tagines was great and very enjoyable, perfect end to a perfect few days.


We then ate in the tent and had fire eaters and dancers to entertain us with the wine and food flowing, it was with sadness that we had to leave as we knew that this was the end of one of the most amazing FAM trips I have ever been on.
Summary:
Mazagan Beach Hotel and Spa is a truly fabulous hotel with amazing service and world-class food. There is something for every one of all ages to do including just lying by the pool soaking up the sun. I would go back in a heartbeat and I am already planning an organised retreat out there next year. So watch this space…
For more details or to book call 0114 3273436 or jackief@travel-pa.com


 You can see more photos in my album on my Facebook Page
Casablancaholiday in moroccoMazagan Beach Hotel and Spamorocco

Jackie Frith