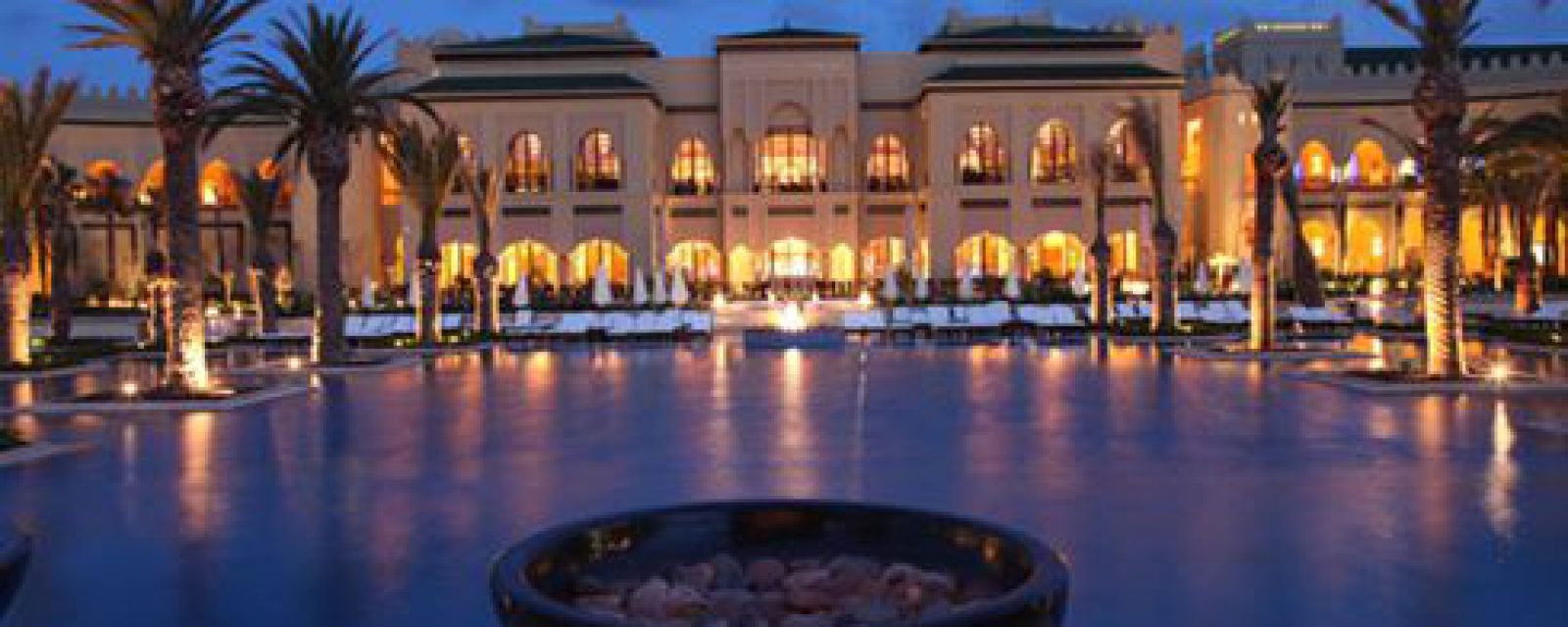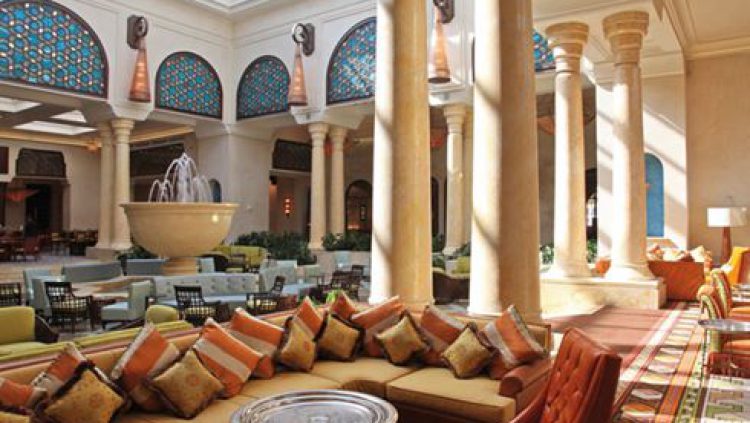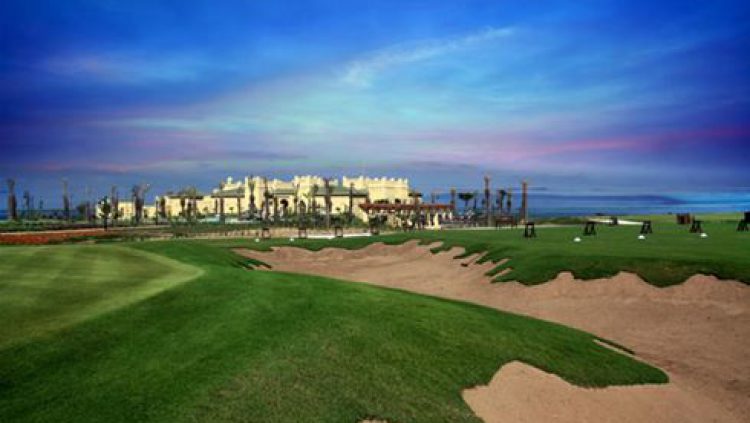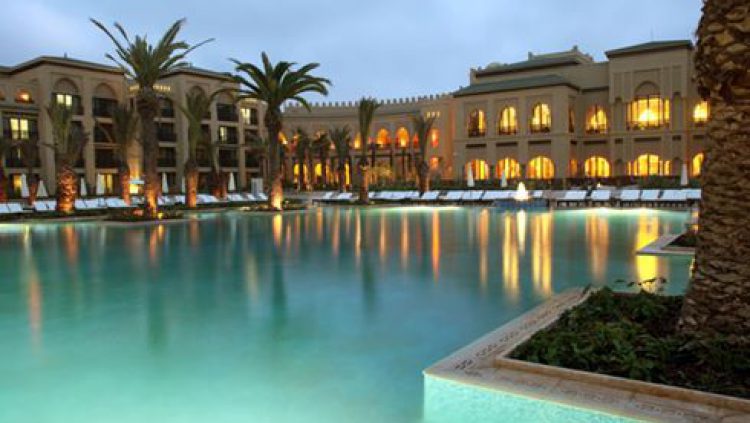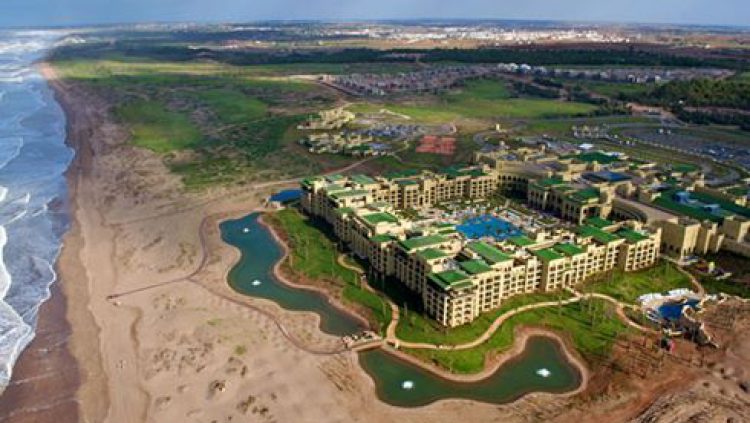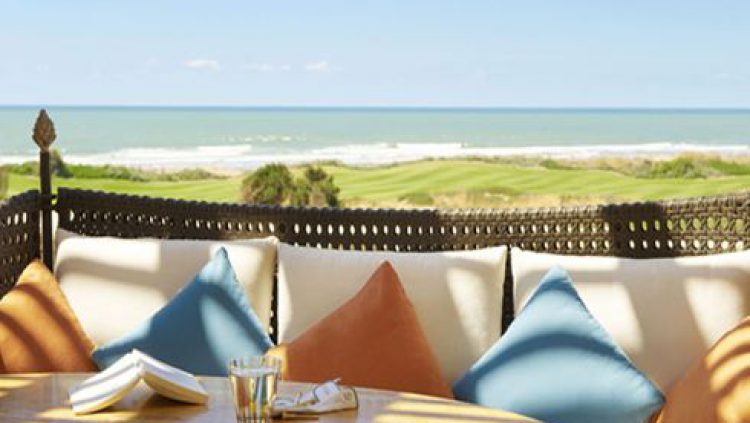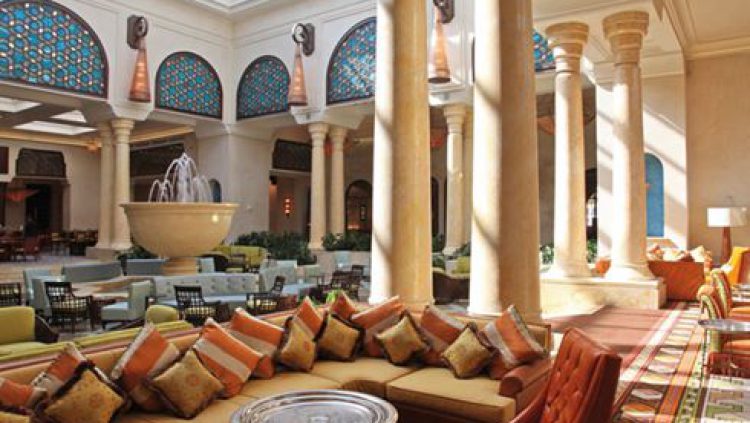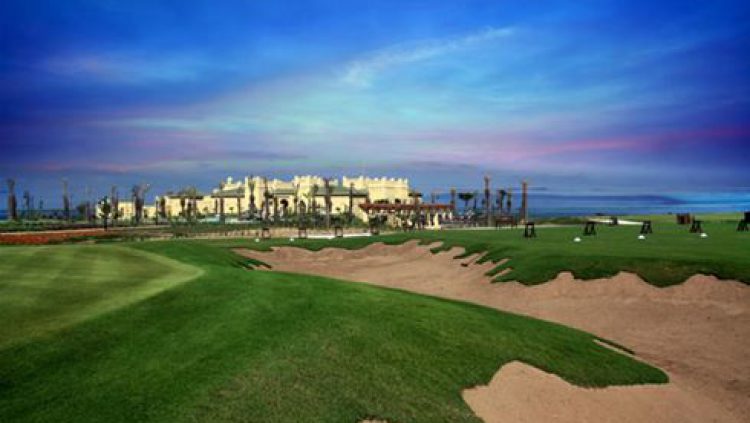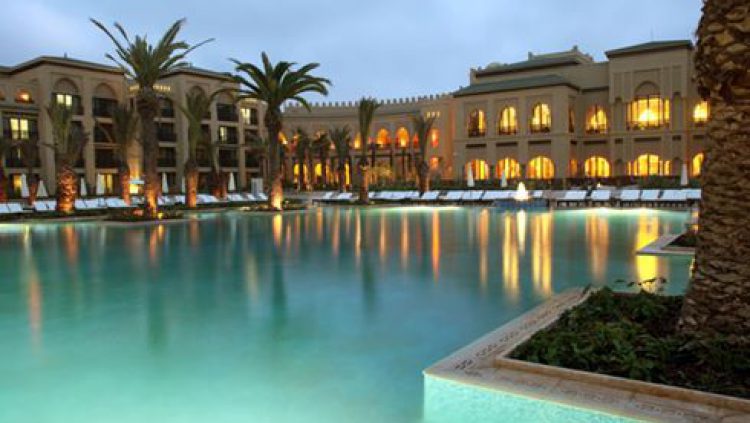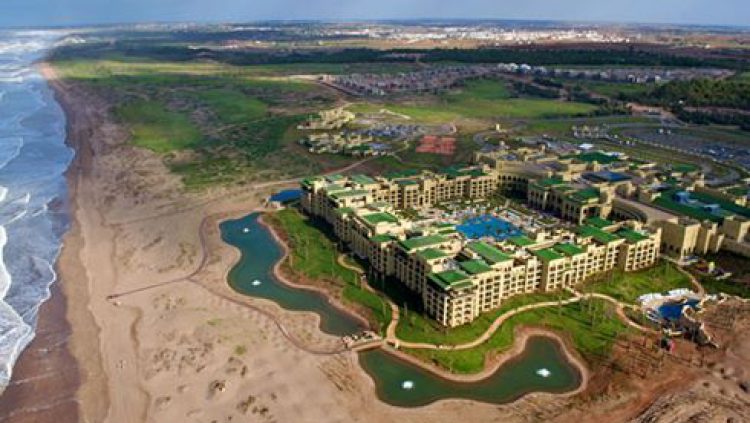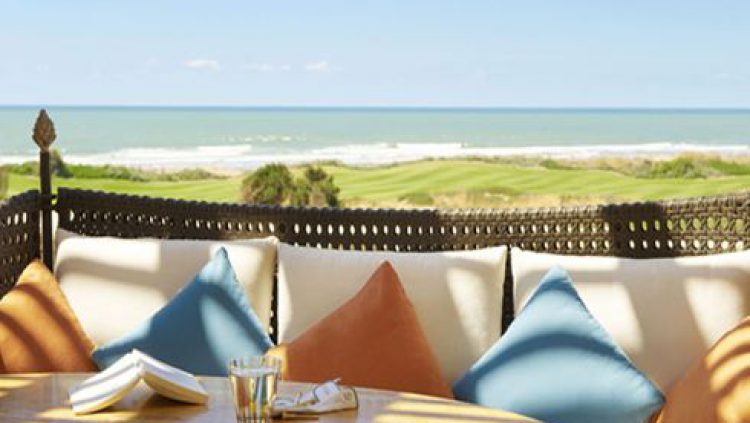 Mazagan Beach and Golf Resort Morocco
Mazagan Beach & Golf Resort is a truly unique coastal family destination, less than an hours drive south of Casablanca and in a region rich in contrasts that has preserved its authenticity. Here, you will experience the most fascinating and intense of Morocco, where tradition and modernity go hand in hand and where the history and culture of the kingdom are in full swing. Situated in 250 acres of undeveloped land, it is a magnificent property inspired by Morocco, whose green tile roof blends into luxurious vegetation. Mazagan Beach & Golf Resort is located in the heart of a green oasis and is a fun family destination. The hotel has five hundred rooms and suites with a view of the lagoon, the golf course, the swimming pool and the terrace, from the terraces down to the sea, offering a 180-degree view over the Atlantic Ocean. The view will take your breath away. The colors of the Moroccan gastronomy mix with the "kitchens of sunny areas" in the twelve restaurants and bars that make up the resort. Mazagan Beach & Golf Resort also offers a wide range of leisure activities, including a fabulous spa setting of palm trees and orange trees
Rooms in Mazagan Beach & Golf Resort
In the heart of this leafy oasis, Mazagan Beach & Golf Resort, inspired by Morocco, reveals all its charm. The Grand Riad, with its ochre walls and green tiled roofs, borders a stunning swimming pool, surrounded by date palms. Covering four floors, the hotel's five hundred rooms and suites offer spectacular views over the Atlantic Ocean, the lagoons, the golf course, as well as the patio, swimming pool and gardens.
All rooms include: 
Balcony/Terrace
Air Conditioning
Television
Satellite TV
Radio
Telephone
MiniBar
Hair Dryer
Shower
Bath
Room Service
Safety Deposit Box
Activities & Facilities
Baby Sitting
Beauty Salon
Boutique/Shop
Casino
Golf
Gym
Internet Access
Kids Club
Laundry Service
Spa
Teen Club
Food and Restaurants
Al Firma
Step into Arabian Nights and dine in a fairytale setting A typical Berber tent under a beautiful starlit sky, Al Firma welcomes you. Savour authentic Moroccan cuisine, brought to you via traditional Moroccan farming heritage. A typical Moroccan decor, an ambiance worthy of Arabian Nights you'll be transported into the magical world of Moroccan countryside. The rich menu is made up of traditional Moroccan dishes: a large selection of mezze, Moroccan salads, couscous and tagines It's enough to make your mouth water! All our dishes are carefully prepared using organic, seasonal produce from the Al Firma garden.
Reservation is essential.
Fauchon
French food ambassador Fauchon Cafe is continuing its international expansion and opening at the heart of Mazagan Beach & Golf Resort. Fauchon Cafe invites you to discover the diversity and richness of France's culinary heritage across a range of products and star specialisms: patisserie, baking, confectionery, savoury delicatessen and recipes from its restaurant,Fauchon Paris, Le Cafe.
Patisserie:
More than just cakes, these desserts are works of art. They combine exquisite decoration with universal flavours. As for the great classics of French patisserie, their flavours follow the seasons: an ever-changing selection of gourmet treats.
Bakery:
Elegant, warm, and very Parisian. A range of viennoiserie that combines French classics with new creations completes Fauchon's offering.
Confectionery:
Fauchon offers a range of confectionery elevated in flavour and in colour. The finest quality, hand-picked ingredients and traditional production methods make these products truly exceptional.
Morjana
Located on the first floor of the Grand Riad, enjoy the refinement of traditional oriental decor in the Morjana restaurant. The restaurant is a subtle blend of tradition and innovation in both cuisine and presentation. From famous tajines and seafood pastillas to couscous royal and kebabs, or delicious pastries, every dish is a delight. The impressive variety of fruits, vegetables and spices which accompany the dishes all reflect the various regions of Morocco.
To bring a real oriental touch to your night, our belly dancer and live band will perform for you.
Olives
The Olive's Mediterranean cuisine buffet restaurant is located in the heart of the resort, near the garden and swimming pool. Lunch or dinner may be served inside, in chic and elegant surroundings or on the terrace, in the shade during the hottest parts of the day. Olive's can be either a buffet restaurant or la carte restaurant for some special events. Either way, our Mediterranean cuisine is sure to enchant. Italy and the Mediterranean are represented in all their glory here. Antipasti, salads, pasta, home-made lasagnas and pizzas are a sample of the large selection of dishes available, rounded off by a selection of traditional cheeses.
Wellness and Wellbeing
The Mazagan Spa
The Mazagan Spa, surrounded by palm and orange trees, is a genuine Moroccan spa dedicated to the pleasures of sight, touch and smell. On one side, sample the East and its ancestral beauty secrets: scrub with black soap and kiss (the traditional Moroccan glove), Argan oil massage on a hot marble table or in one of the eight private steam room cubicles, steam baths fragrant with eucalyptus etc. Enjoy relaxation together with a genuine sensorial journey. On the Western side, the prestigious range products brings together modern techniques and ancestral therapies. A savoir-faire based around natural ingredients for a fully personalised experience. Treatments are delivered by expert hands in one of the spa's twelve cubicles. Finally, for fitness enthusiasts, gentle gymnastics, yoga or Pilates, a personalised programme with a private coach.
The Mazagan Golf Club
The Mazagan Golf Club was designed by Gary Player, the South African golfer considered one of the greatest the game has ever seen. His biggest titles were won on links courses, a major source of inspiration for creating and designing the Mazagan Golf Club. The Mazagan Golf Club is a par 72, 18-hole links course alongside the beach, following the contours of the dunes and natural features of the land. The focus was on respecting this environment, conserving its natural character and wonderful sea views. Golfers of all levels of ability are drawn to its 'heroic shots' and its broadened fairways are very forgiving for the less audacious player. The Mazagan Golf Club is run by Troon Golf, a company with a worldwide reputation, ensuring a personal welcome and made-to-measure service. After an invigorating round next to the sea, the Club House welcomes you to its restaurant or terrace overlooking the ocean. A bar and pro shop are also available.
My opinion of the Mazagan Beach Resort and Spa
I was lucky enough to stay at this hotel in June 2017 and was bowled over by the outstanding service and the food. It is a fabulous hotel with lots going on for all ages.
Read about my stay at the Mazagan Beach Hotel and Spa
You can read my blog post about it here:

Jackie Frith