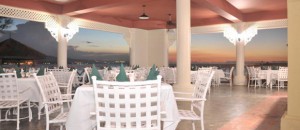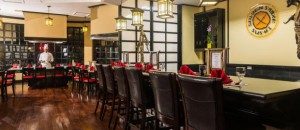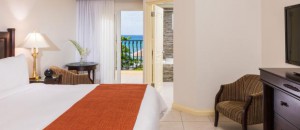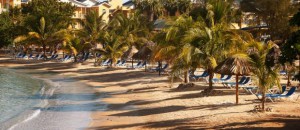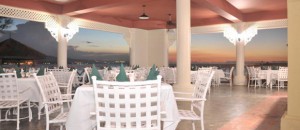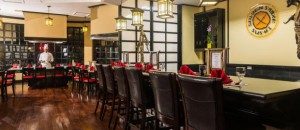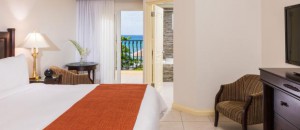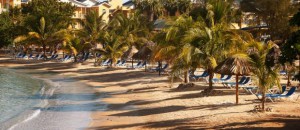 Yoga Retreat in Jewel Paradise Cove – Jamaica From £1589.00
Named among the "TOP 25 ALL-INCLUSIVE RESORTS — CARIBBEAN" by TripAdvisor 2014 Travellers' Choice Awards.  This award was given to properties chosen by Millions of Travellers. The resort also received the Certificate of Excellence award 2015 due to its outstanding reviews.
Discover a newfound serenity and healthfulness at Jewel Paradise Cove Beach Resort & Spa. The completely redesigned, adult-only oceanfront retreat on Jamaica's north coast now features world-class services centred on an all-inclusive health, spa and fitness theme.
Relax in one of 210 rooms or 15 junior suites that have been completely redesigned with luxurious bedding, modern furniture, deluxe bathrooms and state-of-the-art technology. Private balconies and patios have been added to guest rooms to allow the natural sunlight and beauty of the surrounding area to spill in.
What's included in the Yoga Retreat:
Join in along with celebrated yoga teachers and holistic nutritional lectures. Enjoy a week full of healthy activities at the Caribbean's newest spa retreat, Jewel Paradise Cove Beach Resort & Spa.
ƒMultiple daily yoga sessions
ƒƒBeginners yoga instruction
ƒƒAquacise ƒƒNature & Power walks ƒƒ
Align and Flow
ƒƒCooking
ƒƒWellness session
ƒƒMeditation
ƒƒPilates
ƒƒPranayama | Reiki
ƒƒDance sessions
ƒƒSpinning
ƒƒYin Yoga
ƒƒYoga for Life
2017 Yoga Retreat Dates:
May 14 – May 20
August 13 – August 19
December 10 – December 16
£1589.00 Based on All Inclusive flying from Gatwick on 14th May 2017
Prices correct at time of publishing and subject to availability
What's included at the Hotel:
Luxurious accommodations from guest rooms to butler-service suites
All meals and snacks at 6 restaurants from Jerk Chicken to Gourmet Dining
Unlimited Premium Drinks at 6 bars
Daily Activities and Entertainment
Complimentary green fees at the (18) hole championship Runaway Bay Golf Club
Complimentary WIFI resort-wide
Weekly Dive-in Movies
Fitness Centre training and a myriad of classes (sample schedule)
Airport Transfers from Montego Bay Sangster International Airport
Accommodation:
Jewel Paradise Cove Beach Resort & Spa promises pure luxury and sophistication with 225 well-appointed rooms and junior suites boasting the high-end amenities and modern-day conveniences travelers expect from all-inclusive Caribbean retreats. Crisp, white linens and refreshingly tiled floors complement the rich wood furniture and marble accents in every room of our Jamaican spa and resort.  Well-appointed designer bathrooms and new balconies and patios offer a refreshing getaway from life when necessary, while 42-inch flat-screen TVs, Ipod docking station and complimentary Internet access keep guests connected and entertained.
PREMIER GUEST ROOM
POOL VIEW GUEST ROOM
OCEAN VIEW GUEST ROOM
OCEANFRONT CONCIERGE GUESTROOM
BUTLER SERVICE JUNIOR SUITE
OCEANFRONT BUTLER SERVICE JUNIOR SUITE
Restaurants:
Indulge on delectable meals from the all-new restaurants at Jewel Paradise Cove Beach Resort & Spa and you'll be in for a culinary treat that will surely please the palate. The restaurants and bars at our all-inclusive Caribbean spa retreat are as unique as our guests, with Platinum serving speciality cuisine in a formal, elegant environment and Aquamarina Beach Bar & Grill offering burgers, wraps and Jamaica's popular jerk while guests are barefoot at the beach.  Heart healthy options are available at many of our outlets and the abundance of fresh fruit and fish provide appealing fresh food options aplenty.
One of the premier health resorts and spas in Jamaica, Paradise Cove also offers complimentary room service in our concierge rooms and butler serviced junior suites so you can enjoy a more intimate dining experience in the comfort of our well-appointed accommodations.
Wellness and Activities
"Jewel Paradise Cove offers a plethora of  activities, amenities and services centred on health, wellness and fitness. Jewel Paradise Cove goes the extra mile in providing a healthy lifestyle while on vacation. The resort's on-site fitness centre offers spinning, yoga, nature trail hikes, reggae and soca dance classes and – for something completely different – beach cricket."
Wellness
Our wellness packages will help you restore and enhance specific areas of physical, emotional or spiritual well-being.  You can indulge in full body massages, facials, manicures and pedicures for both men and women even a Chakra aligned Vichy shower treatment room at Radiant Spa!
Fitness
In addition to a Resident Fitness instructor skilled in Yoga and spinning, Jewel Paradise Cove invites visiting fitness professionals throughout the year for special sessions in popular fitness disciplines. We also feature week long Yoga Retreats.
To Find Out More and To Book Call Jackie on 0114 3273436
Yoga is like music. The rhythm of the body, the melody of the mind, and the harmony of the soul…create the symphony of life.
jamaicaretreatsWellness holidayswhere can I look for yoga holidaysyoga holidays

Jackie Frith